Hi, my friends! Let's talk pimples!
As one of the most common skin conditions, being acne prone definitely has something to do with your genetics. Have you struggled with acne? Whether you're in the awkward stages of puberty, or well into your 30s, the occasional bout of acne can cause frustration. It makes you feel unattractive, self-conscious, and even insecure. Not to mention it can be painful. Pesky blemishes that appear out of nowhere. Is it from stress? PMS? Hormonal fluctuations? Diet related? Or perhaps the answer is all of the above. Do you feel like you've tried just about everything to get rid of your acne but still see blemishes? Don't be discouraged! I'm going to shed some light on acne products that actually work, from personal experience. I'm not a dermatologist, more of a self-proclaimed beauty expert, by sampling and experimenting with new products, treatments, masks, exfoliants, cleansers, toners, and serums. I may not have the credentials, but I have managed enough break-outs the Rodan+Fields should probably hire me now as their CEO! 
Real talk, I'm not offering a cure to a flawless visage. To see clearer skin, you probably need to make a few changes. Skin 101: sleep can make a huge difference, drinking more water, and washing your face twice daily, and staying away from greasy foods for starters. Add another gentle cleanse to your regime post sweaty workout for my gym obsessed friends, you will thank me later! Let's fight the blackheads, whiteheads, pimples, and cystic zits together with a list of the best acne-fighting products. From high end prestige brands, to drugstore finds, we will find a product that will help you combat, treat, and prevent pimples. I've discovered something for every beauty budget.
As a girl who loves skincare, here are the products that I am loving right now:
Toothpaste: this inexpensive home remedy will help shrink, maybe even clear up a small zit, all while reducing redness. Just dab a small amount on areas as needed. To avoid irritation, I would recommend washing it off with water after a few minutes as the ingredients found in toothpaste (baking soda, hydrogen peroxide, and triclosan), are drying to skin. Another approach to fighting zits with toothpaste would be icing the area before application to reduce inflammation and shrink the pores.
Queen Helen Mint Julep Mask: If you struggle with stubborn break outs, I highly suggest trying this mask. Just apply a thin layer of this purifying facial treatment to your face for a few minutes, allowing it to firm and harden, then rinse. It leaves skin smooth and tight-feeling, drawing out the excess oil and waste from your pores without over drying your skin. After the first use, my skin looked noticeably better. The mint julep reduced the oiliness of my skin in the T-Zone (common problem area consisting of the forehead, nose, and chin), and reduced the appearance of pores around my chin and nose after just one use, all without drying my S-Zone (consisting of the temples and cheeks).
Price: $4.99+
Find it Here: https://rstyle.me/~aI0jP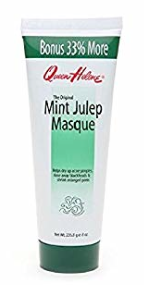 Aztec Indian Healing Clay Mask: with 100% natural calcium bentonite clay, and no additives or fragrances, it is great for multiple skin types. I incorporate this into my skin care regimen about 1-2 times a week. To use, mix one part clay powder, and one part apple cider vinegar, stir into a smooth paste (it took me a few attempts to get this mixture down, add more clay or liquid as needed). Apply to your face, you'll feel a pulling and tightening sensation while the clay is drying. To remove, massage with warm water, you'll have some slight redness on your skin which goes away in 10-15 minutes. You can follow up with eye cream and moisturizer.
Price: $9.99+
Find it Here:https://rstyle.me/~aI0eE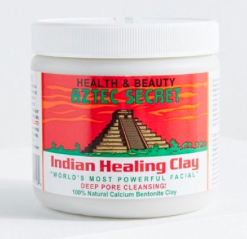 Apple Cider Vinegar : https://amzn.to/2z4FSoY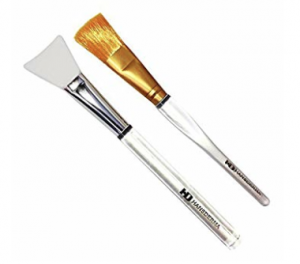 Brush:https://rstyle.me/~aI0fz
Dark Angels Face and Body Cleanser: a facial scrub from Lush Cosmetics; a black sugar and charcoal exfoliate with rhassoul mud used to detoxify, deeply clean, and remove dead skin, leaving the skin with a polished feel. Dark angels contains avocado oil, which is very nourishing to the skin. I found it to be somewhat drying with my skin type, so I'll use this 1-2x a week (get a sample from Lush to try before you buy, and see how your skin reacts to this product). Take a small amount, add water to make a paste in your hand, and then scrub onto your face. Remove with warm water, or a damp wash cloth while applying some pressure. Your skin will feel healthy and rejuvenated. This product also helped reduce future acne.
Price: $14.95+
Find it Here: https://www.lushusa.com/face/cleansers/dark-angels/9999906954.html
Mario Badescu Drying Lotion: This product is amazing if you're looking to eliminate pimples that appeared out of thin air. Leave this lotion on overnight (to cut the oxygen supply from the pimple). By morning, pimples will be noticeably smaller, or gone within a day or so.  This should be applied after cleansing and toning, and apply before bed; dip a Q-tip into the pink sediment in the bottom (*do not shake the bottle), and dab directly onto the area. Let dry and rinse off in the morning.
Price: $17+
Find it Here: https://rstyle.me/~aI0ky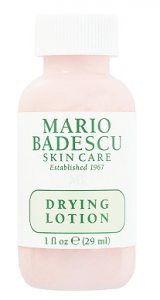 Boscia Luminizing Charcoal Black Mask: this fun to peel off mask acts like a magnet vacuuming the dirt, toxins, and impurities out of your pores. The charcoal detoxifies your skin while removing oil, to combat future blemishes. It also boosts skin clarity, and leaves your face feeling fresh and clean while minimizing pores at the same time.
Price: $30+
Find it Here: https://rstyle.me/~aI0kL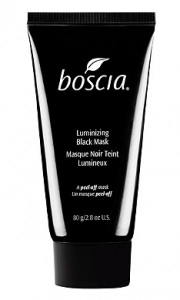 Glam Glow Gravity Mud Mask: good for dry, oily, or normal skin. This peel-off face mask tightens and tones the appearance of your skin, making it instantly feel firmer and lifted. It feels amazing on the skin! When you apply it, make sure you paint on a thick layer, so that once it is dry, you can peel to remove in one piece. You will notice a brighter complexion, and after one weeks use, the anti-aging benefits are really noticeable.
Price: $59+
Find it Here: https://rstyle.me/~aI0lj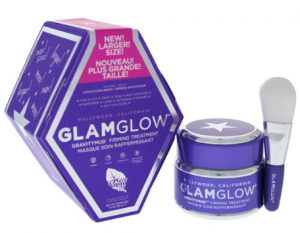 Mask of Magnaminty: cover you face with this product while avoiding your eyes wherever acne is present. Use your finger(s) to spread an even layer on the skin. It is thick in texture, and wont spread smoothly. I'll do circular motions to exfoliate while applying, and use the same motion with warm water to remove. I use it about 2-3x a week to keep fresh and bright skin. It's designed to calm breakouts and smooth skin. I suggest going into Lush and asking for a sample before you commit to buying a tub of this.
Price: $14.95+
Find it Here: https://www.lushusa.com/face/masks/mask-of-magnaminty/9999900411.html
These are just some of the easy to use products that are a part of my skincare routine. What are some of your favorite ways to zap your zits?